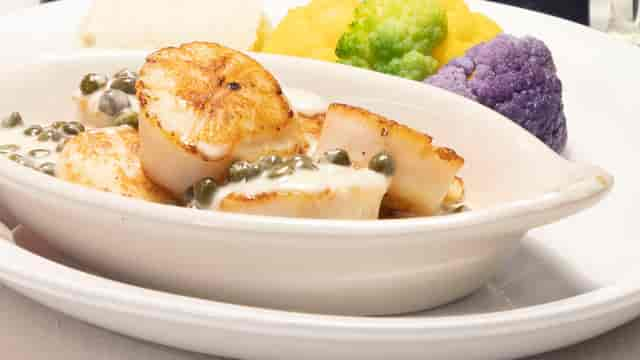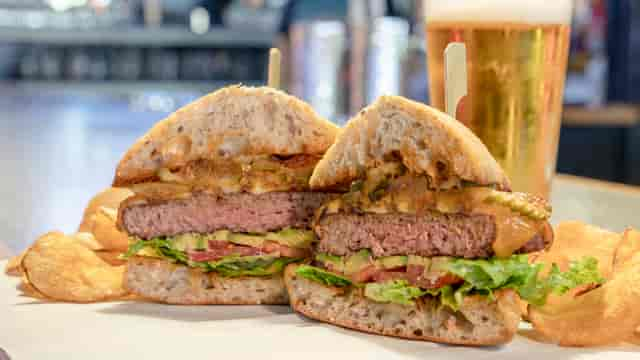 Our Menus
We're Food Enthusiasts
Like our loyal customers, we're food enthusiasts, and we make it our mission to ensure that every dish that comes out of our kitchen is made to order with the skill and expertise you'd expect from your neighborhood family restaurant. With so many diverse menu options, you'll never order the same entree twice!

Whether you're meeting a group of friends or attending a large party, Carlee's offers a complete bar with many options from which to choose. Our professional bartenders will assist you with your selection, or if you're feeling creative, we'll mix you up something yummy from our own recipes.

So whether you prefer cold, refreshing beer, a fine selection of vino, or a tasty mixed cocktail, we're here to serve you.
Become a VIP
Receive updates on special events, new menu items, menu reviews, and more!
All Day Menu
Salads
All Salads are served on a Large 13" Platter and made with a Blend of Romaine Lettuce Baby Spinach and Iceberg Lettuce. You can add Grilled Flatbread for $2.00
Pizzas
Choose Thick or Thin Crust. Our Thin Crust is Vegan & Gluten Free.

Extra Items add $1.25 for Meats & Portobello Mushrooms. Add $.75 for vegetables.

Pepperoni, Sausage, Ham, Salami, Onion, Red & Green Bell Peppers, Mushrooms, Jalapenos, Tomatoes, Portobello Mushrooms, Black Olives, Artichoke Hearts, Pineapple, Cilantro & Sun Dried Tomatoes Traditional Pizza Sauce, Pesto and Roasted Red Bell Pepper Pesto.

There is a 50¢ charge for Pizza Take Out orders.
Burgers
All Burgers are Half Pounders of Angus Beef
All Burgers, Sandwiches and Grinders are served with a side. Choices include: Beer Battered French Fries, Cottage Cheese, Homemade Potato Chips, Cole Slaw, House Salad or Sliced Tomato. You can substitute Onion Rings for an additional $1.50
ADD A Fried Egg to any Burger for $1.50
Oven Baked Grinders
Baked Open Faced on a Sourdough Roll
A Blend of Red Wine Vinegar, Mayo & Seasonings is served on Turkey & Swiss through Chicken & Sun Dried Tomato
Beverages
Pepsi, Diet Pepsi, Sierra Mist, Mug Root Beer, Dr. Pepper, Mountain Dew, Wild Cherry Pepsi, Pink Lemonade $2.50

Iced Tea, Raspberry Iced Tea, Coffee & Herbal Teas $2.50

Aquafina Bottled Water $3.00

San Pellegrino Mineral Water $3.75
Juices
Small $3.50 Large $4.50

Orange, Cranberry, Grapefruit, and Pineapple
Wine
House--Salmon Creek Glass $4.75 Bottle $17.00

B.V. Coastal Glass $6.75 Bottle $25.00

Forest Glen Pinot Grigio Glass $6.75 Bottle $25.00

Monterey Canyon Pinot Noir Glass $6.75 Bottle $25.00

Ravenswood Zinfandel Bottle Only $29.00

Clos du Bois Bottle Only--Ask Your Server